Government probers banded yesterday with the region's top government officials, corruption prevention units, resident ombudsmen and private partners. The occasion was the third anniversary of the Office of the Ombudsman in the Visayas – Iloilo Field Office marked by significant accomplishments.
The request of two transport services to operate tourist vans here was denied by the Sangguniang Panglungsod. It was referred to the City Legal Office (CLO) for comment.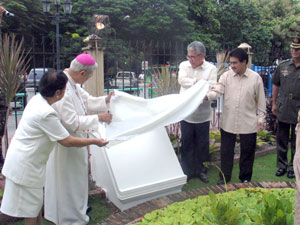 CAPITOL PHOTO
Ombudsman Iloilo-led "Oplan Red Plate" may have yielded significant results in regulating use of government vehicles. Yet in the Province of Guimaras, wanton disregard for the law and decency apparently has become a bigger concern. Big enough for the "resident ombudsman" here coming from the Guimaras Corruption and Prevention Unit (GCPU).