Barely had officials and employees of the Iloilo Provincial Government (IPG) effected a full refund of over P22 million total in illegal cash gift, yet another refund order is out.
Request made, request denied. Such summed up the highly-expected presence of top Capitol officials invited for a legislative hearing relative to the P1.2 billion "doubtful" Capitol assets.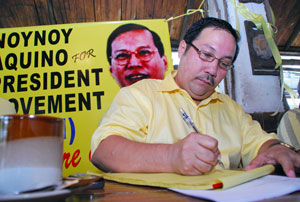 A.CHRIS FERNANDEZ
The Iloilo Economic Development Foundation (ILEDF) will showcase Iloilo and Guimaras' economic vibrancy and promising business prospects to investors during an investment forum at Hotel Intercontinental Manila in Makati on Friday September 4.