Second District Board Member June Mondejar led yesterday's call for Capitol action and resolution on the worsening road conditions under the Iloilo Provincial Government's jurisdiction.
Subject of his latest privilege speech, Mondejar decried what he said were provincial roads long wanting of maintenance.
There is 99.9 per cent chance that former Pres. Joseph "Erap" Estrada will run for president in next year's presidential election.
Estrada himself made the pronouncement during a press conference at Westown Hotel in Iloilo City yesterday morning.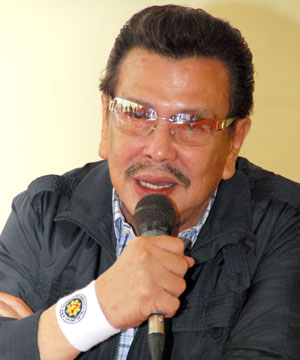 A.CHRIS FERNANDEZ
The Iloilo Provincial Government has now taken "alternative medicine" to an all-together different level with no less than inmates of the Iloilo Rehabilitation Center (IRC) in the receiving end.