A little too close. A little too much. On provincial "road shoulders" that is, reason why Second District Board Member June Mondejar wants Capitol to come in.
BACOLOD CITY — A powerful explosion tore down a house believed to be used as a makeshift firecracker factory in Bacolod City yesterday morning killing one person.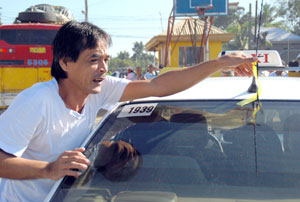 A.CHRIS FERNANDEZ
The four Ilonggo soldiers who were among the 23 soldiers killed in battle with the Abu Sayyaf last Wednesday in Tipo-Tipo, Basilan will be given heroes' burial during their respective interments.