Ilonggos joined the entire nation yesterday in bidding farewell to former President Corazon "Cory" Aquino.
As early as 8 a.m. most people already became glued to their television and radio sets for the full coverage of the funeral.
Most of the officials and political leaders in Iloilo City belong to the same group, there's not much opposition, but why does the city can't move forward?
This was the question raised by lawyer Dan Cartagena amid a multitude of problems faced by the city residents in the past years.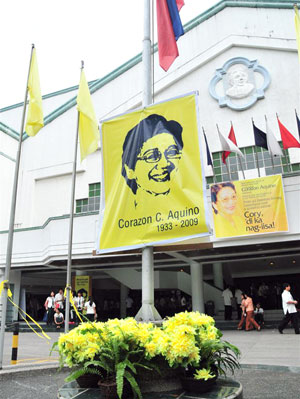 JOHN JAVIER
A recurring problem on quarry operations in one Iloilo barangay once again banded locals to seek action of the Capitol.