The Sangguniang Panglungsod of Iloilo City in their special session yesterday declared the city under the state of calamity after 50 barangays were affected by flood brought by typhoon Jolina.
First District Board Member Richard Garin re-echoed calls for justice on the fate of a townmate, Overseas Filipino Worker (OFW) Lea Grozen Taronas.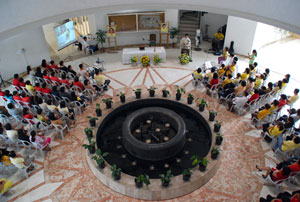 A.CHRIS FERNANDEZ / BACOLOD CITY PIO
"Iloilo is a very accomplished city, one of the major port cities," said Atty. Rhodora Roy-Raterta, project management specialist the Asian Institute of Management (AIM).