It's now the turn of the Department of Public Works and Highways (DPWH) to also ask from the city government their cooperation so they could speed up the dredging of Dungon creek.
Such seemingly summed up yesterday's reaction of Santa Barbara Mayor Isabelo Maquino faced with the latest rejection from the town council.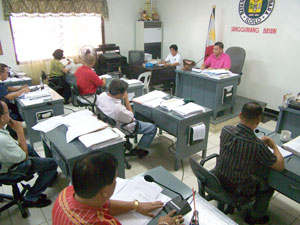 A.CHRIS FERNANDEZ
The Regional Disaster Coordinating Council (RDCC) has approved the creation of a regional task force that will respond to concerns of stranded passengers in Western Visayas if vessels 1,000 tons and below will not be allowed to sail once a typhoon signal is hoisted within their port of destination and origin.