Dengue cases in Western Visayas have reached to 1,515 cases with 24 deaths recorded. Iloilo City has the most number of cases and deaths for the first seven months of the year. In Iloilo City, there are 447 cases with 16 deaths.
Executive and legislative divide in the Municipal Government of Sta. Barbara, Iloilo heightens anew following a week of widespread 'black propaganda' here. The latest victims to be hurled into the limelight were Vice Mayor Rodulfo Delgado Jr. and four town councilors.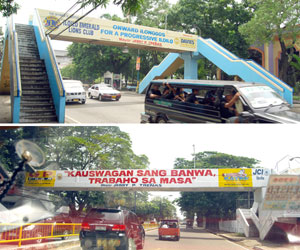 A.CHRIS FERNANDEZ
The 4th Western Visayas TravelXchange will be held in Iloilo City next month on August 28 to 30 at Robinsons Mall. This was announced by Department of Tourism Regional Director, Edwin Trompeta earlier this week after finalizing all details with event organizer and tourism consultants, Selrahco Management.