Planned purchase of some P1.3 million in protective medical gears has now prompted Iloilo Governor Niel Tupas Sr. to seek the declaration of Iloilo as under "presence of an imminent public health hazard."
City Mayor Jerry Treñas yesterday denied the accusations of Hugpong Transport convenor Edgar Salarda about his alleged intervention which resulted to the non-participation of the city loop drivers in the two-day transport strike.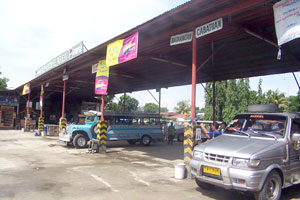 A.CHRIS FERNANDEZ
Where can one find a company licensed to sell animal feeds yet able to supply the government a digital camera, various office supplies, an airconditioner and water tank?
Where can one find partial delivery of agricultural supplies despite full payment made?