SAN JOSE, Antique -- After four months of inquiry, the Sangguniang Panlalawigan tripartite investigative committee found that there is substantial evidence to indict the individuals involved in the diversion of the P10 million pork barrel.
Too much unlicensed and "loose" firearms throughout the country have now caused the Philippine National Police (PNP) hierarchy to take drastic measures.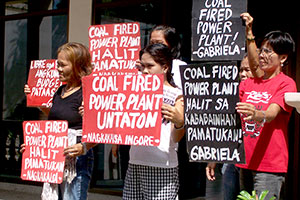 A.CHRIS FERNANDEZ
BACOLOD CITY – Governor Isidro P. Zayco said that Sangguniang Panlalawigan Ordinance 007 that bans the entry of genetically modified organism (GMO) products needs a thorough review. He said its full implementation has a huge financial requirement of P213 million as estimated by Dr. Reynante Decena, Provincial Veterinarian.