Jaro Police Station chief Chief Inspector Orly Gabinete won a partial victory on charges filed by the bodyguards of Iloilo Governor Niel Tupas. This, as results of Pre-Charge Evaluation Report were approved Monday by the Regional Internal Affairs Service (RIAS).
SARA, ILOILO – A crisis within a crisis.
Such is the current state of the Iloilo Electric Cooperative (ILECO) III Crisis Management Team (CMT) as a top official of the Board now refused to co-sign disbursement vouchers and checks.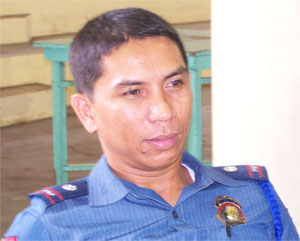 EC GARCIA
After four successive encounters between the New People's Army (NPA) and the government troops in the hinterlands of Tapaz, Capiz, the battle has turned into a word war between the spokespersons of both camps.