SARA, ILOILO – Three area managers of Iloilo Electric Cooperative (ILECO) III and a utility worker have been ordered suspended, yet another 'aftershock' of the ongoing controversy here.
The Iloilo City Health Office (CHO) has recorded two more additional dengue deaths. As of yesterday morning, the figure increased from nine to 11 deaths.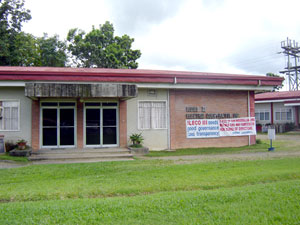 EC GARCIA
The city government is now hiring the services of 100 police auxiliaries after Sangguniang Panlungsod approved the supplemental budget containing millions of pesos for the purpose. Police auxiliaries will act as a multiplier force to the present number of policemen in the city.