College students and members of the faculty of one major university here have been ordered to protect themselves from possible infection of Influenza A(H1N1) virus.
Western Visayas now has eight confirmed cases of Influenza A(H1N1) while 71 individuals showing symptoms of the flu are considered cases under observation (COU).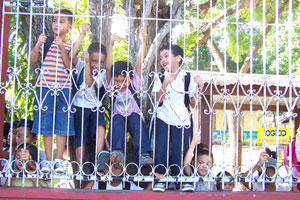 A.CHRIS FERNANDEZ
BACOLOD CITY – The Sangguniang Panglungsod approved on Wednesday the request of Bacolod City A(H1N1) Task Force through City Mayor Evelio Leonardia the allocation of P1 million budget for the city's campaign against Influenza A(H1N1).