Health and city officials here have now confirmed the first case of Influenza A(H1N1) in Iloilo City and two confirmed cases in Bacolod City.
"Containment" efforts are expected to be intensified now throughout Iloilo City particularly in the Jaro District where the city's first A(H1N1) positive victim resides.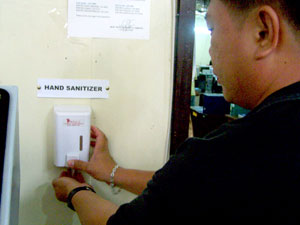 A.CHRIS FERNANDEZ
BACOLOD CITY -- The ban on products with living Genetically Modified Organisms (GMO) will continue in Negros Occidental as recommended by the adhoc team that was created by Governor Isidro Zayco to study the matter.