There is responsible parenthood and there also is responsible gun-ownership. A total contrast yet one in huge responsibility.
BACOLOD CITY -- Vice Mayor Jude Thaddeus Sayson said the City Health Office (CHO) has already requested for protective suits from the Department of Health (DOH) to be used by their personnel in responding to patients suspected to have acquired the Influenza A(H1N1) virus.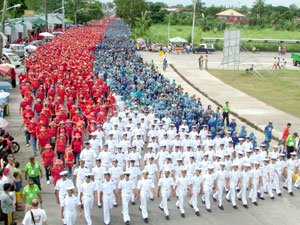 BACOLOD CITY PIO
Arson investigators have yet to officially conclude its probe on yesterday's early morning fire at Barangay Monica, Iloilo City proper. Yet to date, a total of seventeen families have been confirmed to be homeless as a result of the blaze that occurred about 4 a.m.