Iloilo joins the nationwide celebration of this year's "Independence Day" with both "good news" and "bad news" for the government.
All good are the scheduled plans in place by local government units and government agencies with usual flag-raising ceremonies as highlight.
BACOLOD CITY -- A 17 year-old Bacoleña who happened to be a student of De La Salle University - Taft Avenue in Metro Manila was found positive of A(H1N1) virus.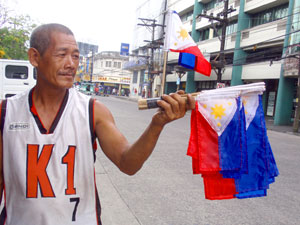 JOHN JAVIER
A year after the law was enacted, the public would soon start experiencing the effects of the Universally Accessible Cheaper and Quality Medicines law through a 50% drop in the prices of the top 22 most prescribed drugs in the country, Liberal President Senator Mar Roxas announced yesterday.