Suspended top cop Police Chief Inspector Leroy Rapiz is seeking for the immediate lifting of the 90-day preventive suspension ordered by police higher-ups.
BACOLOD CITY -- Bishop Vicente Navarra of the Diocese of Bacolod called on the Negros Occidental and Bacolod City governments to continue implementing Provincial Ordinance No. 007 and City Ordinance No. 485, respectively, banning the entry of GMO products.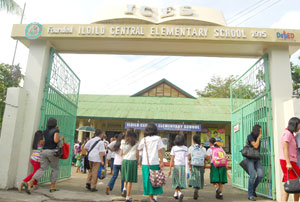 A.CHRIS FERNANDEZ
People transacting business at the Iloilo Provincial Capitol should wear "decent" attire, otherwise they will be barred entry from the seat of the provincial government. The new rule contained in Memorandum No. 21 dated May 29, 2009 and signed by Provincial Administrator Manuel Mejorada also applies to provincial government employees, both casual and regular.