Brigada Eskwela, an annual nationwide endeavor organized by the Department of Education in preparation for the opening of classes in June, kicks off today in all public schools in Western Visayas and the entire country.
American Breakfast. Pancakes, jam, fruit juice and bacon.
Filipino Breakfast. Longganisa, fruit juice or fresh fruit slices, rice and eggs.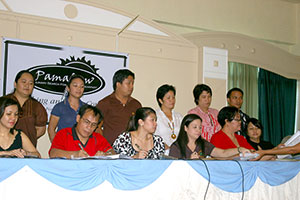 City Mayor Jerry Treñas personally lobbied to Department of Public Works and Highways (DPWH) Secretary Hermogenes Ebdane to give priority to the proposed rehabilitation of Montinola and widening of Buntatala bridge in Jaro.