City Mayor Jerry Treñas and the Sangguniang Panglungsod have taken steps in pushing for the rehabilitation of bridges and widening of roads in the district of Jaro after the World Bank identified the projects as of "less priority."
The Department of Agriculture (DA) 6 is urging hog raisers in the region to be more responsible in seeing to it that they protect their hogs from viruses and infections, especially at this time of the A(H1N1) virus threat.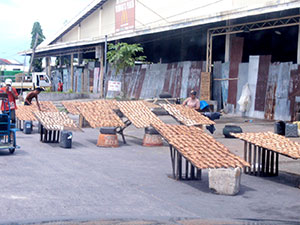 JOHN JAVIER
An international software developer has set up its Asia office in Tigbauan, Iloilo.
The RS2 Software, based in the Republic of Malta in Southern Europe, inaugurated its office in Barangay Tan Pael in a simple ceremony last April 28.