Security has been tightened on Boracay Island in preparation for the deluge of tourists during the Lenten vacation. More policemen have been deployed on the world-famous resort as around 50,000.
Expecting an increase in travelers to Guimaras for the Lenten Season, the Philippine Coast Guard has tightened its watch against ferries taking in excess passengers and overloading cargoes.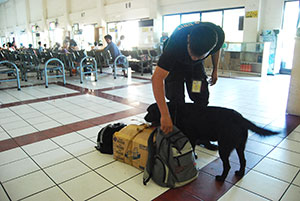 A.CHRIS FERNANDEZ
Over the years since 1975 the "Ang Pagtaltal" (literally, the crucifixion) on Guimaras Island has drawn over 150,000 spectators as it showcases annually the world's greatest story ever told. The biblical account of the life and teachings of Jesus have been the subject of debate and controversy even up to this day.