City police were alerted anew Saturday over yet another grim discovery – two M14 rifle grenades left in a city sidewalk.Similar to what killed Iloilo's bomb expert, Senior Police Officer 3 (SPO3) Rafael Managuit, a barangay official led authorities to the grenades.
Bunnies, yes, rabbit-uniformed crew of a janitorial service company have been reporting for work in the city's malls with said new get-up.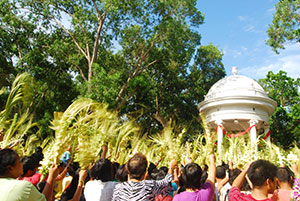 A.CHRIS FERNANDEZ
President Gloria Macapagal-Arroyo ordered the Department of Education to front load the construction of school buildings during the long summer vacation to ensure that they could be used at the start of School Year (SY) 2009-2010.