The country's tourism industry remains vibrant with more investments coming in, according to Tourism Secretary Joseph "Ace" Durano.
Durano who was on Boracay Island on Monday with President Macapagal-Arroyo said the continued investments in the country both from foreign and local companies show confidence in the dynamism of the industry amid the crisis.
BACOLOD CITY -- Acting City Legal Officer Atty. Vicente Petierre Jr. warned yesterday all drivers of the Department of Public Services (DPS) to take extra caution in their effort of collecting segregated waste materials or garbage at various sources here in the City of Bacolod.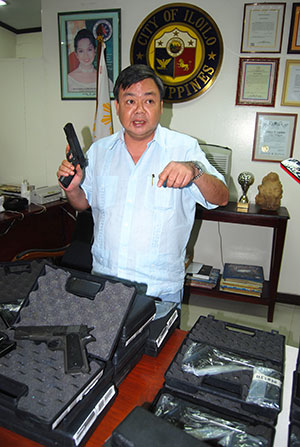 A.CHRIS FERNANDEZ
The Iloilo City Task Force on Street Children (ICTFSC) is spearheading the search for the city's model mother, dubbed as "Bulawanon nga Nanay", as part of its advocacy to showcase that poverty is never a hindrance to success.