Residents of Semirara Island in Antique are allegedly being pressured to nullify their petition against alleged pollution coming from mining operations on the island.
And it's back to the halls of the Iloilo Sanggunian Panlalawigan (SP). All nearly P276 million in Capitol "holiday" appropriation and expenditures that failed to meet government-prescribed requirements. For the Department of Budget of Management (DBM), this is one major multi-million problem that the Iloilo Provincial Government must resolve.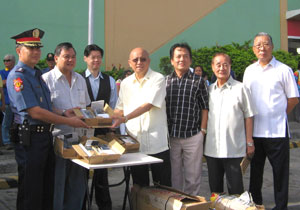 PIO
Officials from both Iloilo city and province, including Malacañang's representative in Region VI, are set to meet personally with President Arroyo this Wednesday to discuss concerns related to the privatization of the Panay Diesel Power Plant (PDPP) in Dingle, particularly the fear of a possible island-wide blackout.