The new Iloilo airport may be in full operation yet the issues surrounding quarry activities here during the construction period remains unresolved.
Next year's presidential elections will be faster than those in the US, a commissioner of the Commission on Elections (Comelec) declared yesterday.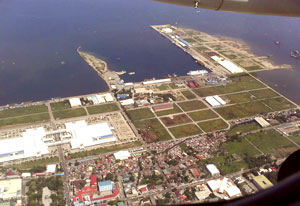 SERGE SANTILLAN
The 146.5-megawatt Panay Diesel Power Plant (PDPP) owned by the National Power Corporation (Napocor) based in Tinocuan, Dingle, Iloilo has been privatized.