Administrative raps against Tapaz PNP chief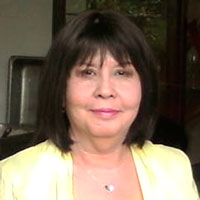 Palomar..
TAPAZ, CAPIZ --- Ma. Aurora Artuz Palomar, a businesswoman and socio-civic leader of this town, filed administrative charges with the National Police Commission (Napolcom) against Sr. Inspector Diomedes Cuadra, Jr., chief of Tapaz PNP.
The administrative charges were based on the incident that occurred in the municipal hall of Tapaz wherein Palomar met the police chief along the stairway and asked him why he apprehended the banca boats supposedly to join the Baroto Race of her nephew, Nonong Palomar. The race was going to be held in the mountain resort currently being constructed by the latter in the family estate in Sitio Marugo, Brgy. San Nicolas, Tapaz.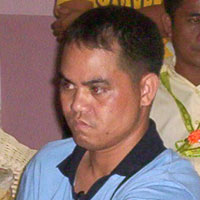 Cuadra..
According to Palomar, Sr. Inspector Cuadra shouted at her and humiliated her inside the town hall. Her affidavit states, "He suddenly shouted at me and told me that it's none of my business and to get out of his way. I answered him that he should not shout at me because I am a respectable person in our town and I was just inquiring about the bancas. He then started to berate me and shouted malicious and foul invectives at me. He even cursed and told me that I am son of a bitch and that I should mind my own business.Thereafter, not contented at shouting at me he then grabbed and unholstered hispistol and tried to poke it at me. It was at this juncture, that I got so scared that I started crying and running towards my house. I locked myself insidemy house, fearful of my life."
Palomar added that Cuadra was offensive and his conduct was unbecoming of a police officer. She was friendly when she asked the police chief, "He could have answered me in a respectful manner his reasons instead of losing his temper," she said.
Affidavit of Palomar further states: "That the act of Sr. InspectorDiomedes Cuadra Jr. for shouting at me without provocation and his attempt to poke or to pistol whip me with his gun despite the fact thatI am a woman is so abusive that it is a blatant and gross abuse of authority."
Palomar also requested P/Supt. Josephus Angan, Capiz PNP provincial director to preventively suspend Cuadra as Tapaz PNP chief.