Global recession has hit the homes of Overseas Filipino Worker (OFW) families here in Iloilo and elsewhere in Western Visayas region.
With corporate giants in Europe, the Middle East and America folding up operations or shutting down one branch after the other, Ilonggo OFWs are forced to go home.
The mother of an alleged suicide victim in a commercial establishment in Valeria Extension, Iloilo City believes there is foul play in the death of her 27-year old daughter Wednesday afternoon.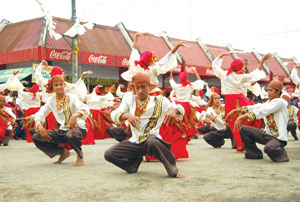 A.CHRIS FERNANDEZ
Scientists have discovered more abnormalities in mangroves contaminated by the oil spill in Guimaras which point to the continued effects of the disaster. Dr. Resurreccion Sadaba, program manager of the University of the Philippines in the Visayas (UPV) Oil Spill Response Program.