Two top personalities of the Bureau of Customs in the Port of Iloilo have been found guilty of grave misconduct and dishonesty by the Office of the Ombudsman.
Fingerprints and bloodstains taken from Tuesday's bloody hotel crime scene are now subject of intensive matching procedures by experts from the Scene of the Crime Operation (SOCO) team.
Justice Secretary Raul Gonzalez Sr. has ordered an investigation on allegations that Iloilo provincial prosecutors have unjustly dismissed complaints against suspected drug pushers.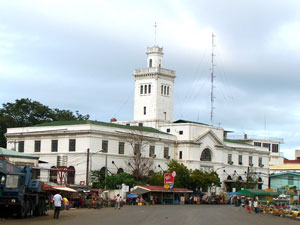 A.CHRIS FERNANDEZ
To ensure the safety of affluent members of the Filipino-Chinese community here, some 300 cops from the Iloilo City Police Office (ICPO) will be deployed at the Iloilo Freedom Grandstand in today's highlight of the Chinese New Year celebration.
Mayor Jerry Treñas said the police have already put in place security measures to protect the rich Chinese businessmen in the city during the festival. The barangay tanods coming from adjacent barangays of the place of the activity will act as multiplier force to the law enforcers. Uniformed and plainclothes cops will both be fielded.
The police will secure all the areas where the celebration is to be held. Affluent Filipino-Chinese businessmen and their families participate in the yearly Chinese New Year celebration initiated by the city government.