A top executive of a foundation/Non-Government Organization (NGO) was found dead yesterday morning inside one of the rooms of a local hotel in Iloilo City.
Good news to the Province of Iloilo!
Reclassification of Iloilo towns in terms of Average Annual Income (AAI) now placed seven municipalities as "First-Class" towns. What's more - 18 towns improved altogether and now re-classified a notch higher from previous classifications.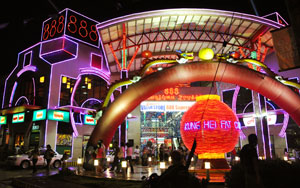 JOHN JAVIER
As more Ilonggos want to take a bite of "tikoy" (a Chinese delicacy), Mayor Jerry Treñas will request the members of the Filipino-Chinese community selling the food item for a sufficient supply during the food festival on Thursday.
Treñas said he will ask the Chinese businessmen selling "tikoy" to prepare large quantity of the food stuff to accommodate Ilonggo buyers.