Players from Barotac Nuevo town broke the world record by playing marathon soccer for over 35 hours, and they were not even exhausted that the last game was so physical a fight nearly broke out.
A total of 1,022 men and women of the Philippine National Police (PNP) will be stationed in various points of the city to ensure peace and order in the two-day Dinagyang highlights.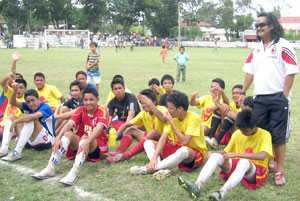 RONILO L. PAMONAG
Last week's World Bank (WB) announcement of a permanent ban to Philippine-based construction 'giant' E.C. DeLuna Construction Company, its owner and six other firms was met by a similar move by the Department of Public Works and Highways (DPWH).