Hotels and food establishments in the city have suffered losses due to the shortage of water supply coming from water utility Metro Iloilo Water District (MIWD).
Police have stepped up their search for two suspected gunmen of an Aklan broadcaster who survived an ambush last Friday.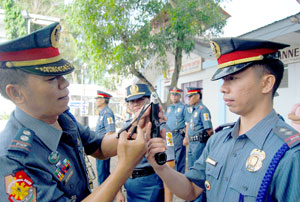 A.CHRIS FERNANDEZ
The Iloilo City Police Office (ICPO) reported an increase in stray bullet incidents although cases of firecracker injuries declined during the celebration of Yuletide Season in the city.