Communist rebels on Panay Island said they expanded their forces three-folds since 2001 as it vowed to intensify attacks against government troops.
It is never too early to talk politics. Or so it seems as the holiday break was marked by talks of a Capitol comeback for one of Iloilo's highly-respected public official.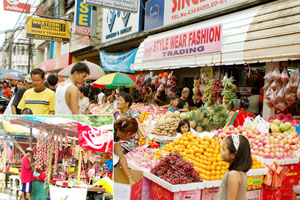 JOHN JAVIER / A.CHRIS FERNANDEZ
The year 2008 will forever be etched in the minds and hearts of Western Visayas residents where they faced one of the worst tragedies that tested their resiliency, compassion and faith.