While others are busy preparing for the holiday break, workers in the health sector would be having extended work.
Department of Health (DOH) has raised a Code White Alert in all DOH hospitals for today, Dec. 24, and tomorrow (Christmas Day) to ensure prompt emergency services to injured patients during the Holiday Season.
The Philippine National Police is investigating the manhandling of a female television reporter inside the Jaro police station in Iloilo City.
Chief Supt. Isagani Cuevas, Western Visayas police director, said he has ordered an investigation on policemen assigned at the Jaro District police station where GMA reporter Charlene Belvis was manhandled early Monday morning.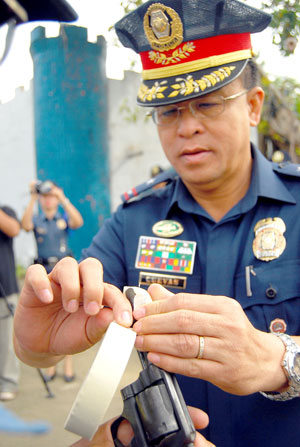 A.CHRIS FERNANDEZ
Authorities are in the thick of preparations for the arrival of a huge group of Russian tourists to Boracay Island.