A television reporter suffered minor injuries after she was manhandled inside a police station after covering a traffic accident early yesterday morning.
Iloilo Governor Niel D. Tupas, Sr. ordered Iloilo Provincial Police Office (IPPO) Director Senior Supt. Ricardo De la Paz to heighten police visibility in the crowded areas like churches and public markets, and along the highways to ensure the safety of the people and the commuters.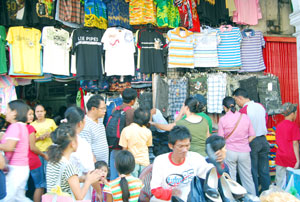 A.CHRIS FERNANDEZ
Mayor Jerry P. Treñas remains optimistic on the city's business climate for next year and is positive that the global financial crisis will not have a considerable impact on the city's economy.
"2009 may be a little difficult, but I am very hopeful with the business prospects of the city based on the manifested interests of some of the country's major business players.