With Supreme Court (SC) declaring with finality that Boracay Island belongs to the State, stakeholders in the world-famed tourist destination in Aklan pin their hopes on Congress.
In principle, Iloilo's 7,896 Barangay Health Workers (BHWs) stand to receive anew P2,000 each in cash gift from the coffers of the Iloilo Provincial Government.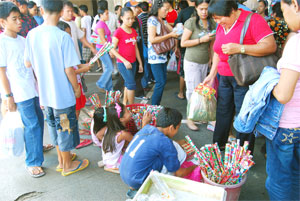 A.CHRIS FERNANDEZ
Success for Western Visayas farmers will hopefully spring right from their own backyards as the region prepares for the full-blown commercialization of its native chicken.