Stop the black propaganda."
Such is the message of Vice Governor Rolex Suplico to his uncle, Governor Niel Tupas, the two – Iloilo's top officials – at never-ending odds over policies and politics.
The month-long impasse over a disputed property on Boracay Island remained unresolved after a court denied the petition of an Australian resort operator to block the cancellation of his lease agreement with the property owner.
In a seven-page order dated November 27, 2008, the Kalibo Regional Trial Court Branch 9 dismissed the petition for specific performance, injunction and damages with motion for the issuance of a temporary restraining order filed by resort operator Greg Hutchinson and his wife Viveca against Editha Meren.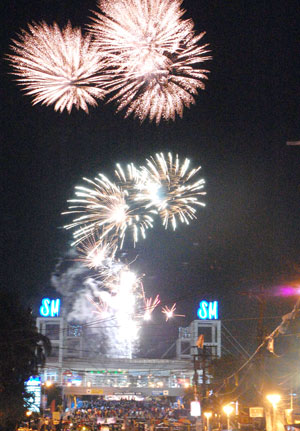 PHOTO COURTESY OF JOHN JAVIER
BACOLOD CITY -- City Administrator Rogelio Balo is very optimistic that Central Negros Electric Cooperative (Ceneco) will provide power connection to the New Government Center (NGC) the soonest time possible as the scheduled transfer of offices to the new edifice tomorrow was moved to December 23.