The infrastructure committee of the Regional Development Council (RDC) has created a sub-committee to look into the problem on water supply in Iloilo City.
Mayor Jerry Treñas, RDC's head of infrastructure committee, said a sub-committee headed by Community and Environment and Natural Resources Office (CENRO) chief Engr.
Social scientists have recommended continued psycho-social monitoring and support for Guimaras residents affected by the massive oil spill two years ago after a study showed significant levels of distress suffered by the victims.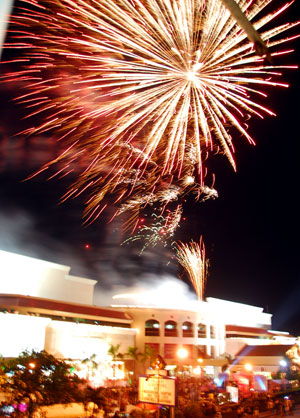 BANGKOK, THAILAND – Four hundred thirty-three Philippine-bound travelers stranded here for 5 days due to the airport shutdowns made it home last night.