The oil sludge may not be seen anymore but damage to marine resources of Guimaras Island persists two years after a massive oil spill ravaged the island, according to scientists.
After much publicity was given on the proposed installation of 15 modular generator sets to augment the power needs of Iloilo City, the board of directors of National Power Corporation (Napocor) reportedly would still review the proposal.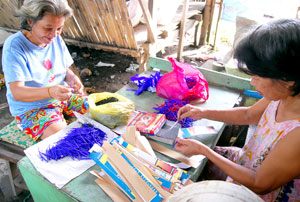 A.CHRIS FERNANDEZ
BANGKOK, THAILAND – Heightened civil unrest here that led to the take-over of the Suvarnabhumi (pronounced 'Suwanapum') International Airport is causing daily losses of at least 500 Million Baht (roughly P650 Million in Philippine Currency) for the airport alone. With over 400 daily international flights canceled since Tuesday, no immediate resolution and solution is in sight. Or so it appears as per local media reports.