Western Visayas is being eyed as the center for the utilization of renewable sources of energy amid a global movement to veer away from fossil fuel.
In the Western Visayas Renewable Energy Congress held in Iloilo City on Friday, advocates for the use of renewable energy stressed that there is enough sources of renewable energy in the region to supply the increasing demand for electricity.
Iloilo Dinagyang Foundation Inc. (IDFI), organizer of the forthcoming 2009 Dinagyang Festival, admitted that preparations for the grand event is still in "troubled waters" as there are no sponsors yet.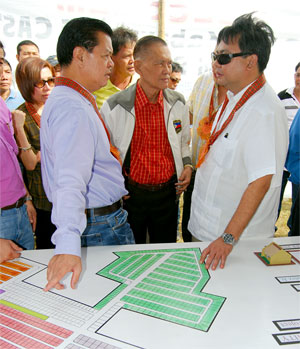 A.CHRIS FERNANDEZ
Vice president Noli de Castro asked the 308 Ilonggo informal dwellers not to pawn their Certificates of Eligibility for Land Allocation (Cela) as their grandchildren could reap the fruits of effort they initiated in having the property.