The League of Cities of the Philippines (LCP) yesterday hailed the Supreme Court ruling declaring as unconstitutional the elevation of 16 municipalities into cities in 2007.
With such message sounded off, Iloilo First District Representative Janette Loreto-Garin welcomed "peace talks" now offered by the Catholic Church hierarchy. Peace talks, that is, on the issue of the highly-controversial Reproductive Hill (RH) Bill.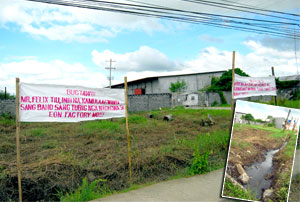 The Iloilo Dinagyang Foundation Inc. (IDFI) yesterday released an initial subsidy of P270,000 for nine participating tribes in the 2009 Dinagyang competition. The nine participating tribes are those tribes covered by the subsidy rules of the foundation.