Claimants of lots on Boracay Island have asked the Supreme Court to allow oral arguments in their appeal to the court ruling declaring the island-resort as public land.
BACOLOD CITY -- Negros Occidental Governor Isidro Zayco is in support of the efforts of Bureau of Fisheries and Aquatic Resources (BFAR) in implementing the 'four-month ban' on sardines, herring and mackerels in most of the Visayan Sea.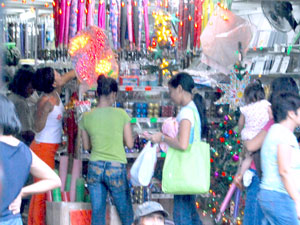 A.CHRIS FERNANDEZ
City Mayor Jerry Treñas said the city government will allocate P1 million purposely for the Association of Tribes in Iloilo (ATI). The P1 million allocation is included in the supplemental budget he proposed for the approval of the legislative body in today's regular session of the Sangguniang Panlungsod.