Police have assured the Australian embassy of the safety of an Australian resort operator involved in a standoff over a property dispute on Boracay Island.
The P5 million declogging machine recently purchased by the city government is expected to help improve the flow of water in the drainage canals. The clogged canals constrict the flow of water which contributes to flooding even in the major streets.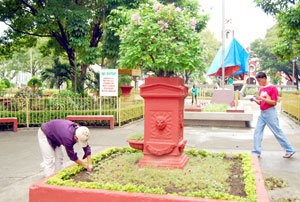 A.CHRIS FERNANDEZ
"Thou shall not covet thy neighbor's wife." Especially too if you are a married top official of the government's Commission on Human Rights (CHR), an agency that is supposed to uphold and protect the human rights of others.