City officials have yet to initiate any legal action on the threat of the Ace Builders Enterprise (ABE) to file cases against the city government should it fail to release the P26 million payment for the contractor.
Tourism front-liners in Boracay will soon be adept in basic Russian greetings and in conducting simple conversation in a series of language and lifestyle courses in preparation for more tourists from Russia.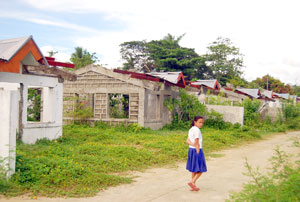 A.CHRIS FERNANDEZ
These best describe locals and the Catholic faithful in Oton, Iloilo following yesterday's tragic heart attack of Father Ramon Sequito. The outgoing parish priest of Oton's Immaculate Concepcion Parish, Fr. Sequito was set to transfer to his new pastoral assignment in Balasan, Iloilo.