BORACAY ISLAND—Boracay Island is on the brink of breaking its tourism carrying capacity, according to the Department of Environment and Natural Resources (DENR).
Thursday's ambush of two victims in Janiuay, Iloilo was a clear case of a well-hatched murder plan. Yet to date, the Iloilo Provincial Police Office (IPPO) has yet to secure witnesses on the violent killing.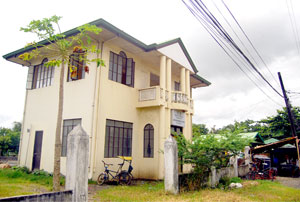 A.CHRIS FERNANDEZ
BACOLOD CITY -- The group called Bacolod Anti-Baha Alliance (BAHA) is asking Mayor Evelio Leonardia to issue a public apology to the residents of Brgy. Felisa in relation to what happened last October 26, 2008.