The city government now has to go back to its original plan of building the new City Hall in its old site in Plaza Libertad after Megaworld Corporation totally withdrew from the supposed deal for the project.
The proponent of a 164 MW coal-fired power plant in Brgy. Ingore, La Paz reiterated that the proposed power plant would not be a threat to the environment and the people's health as it will use clean coal technology.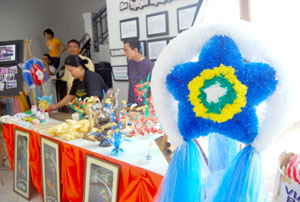 A.CHRIS FERNANDEZ
BACOLOD CITY – Starting November 3 the old slaughterhouse in Brgy. 35 will be transformed into a meat or food processing area, said City Councilor Alex Paglumotan, chairman of Committee on Markets and Slaughterhouse. The councilor reported that everything is in place as the city government through Mayor Evelio Leonardia together with affected people around the old slaughterhouse agreed to end the operation on the said date.