Vice Governor Rolex Suplico, chair of the Committee on Appropriations, is insisting on the presence of Capitol chiefs in the ongoing deliberations of the 2009 Executive Budget.
As such, he wrote his uncle, Governor Niel Tupas Sr., to reconsider an earlier decision prohibiting attendance of said department heads.
BACOLOD CITY – Dumptrucks carrying tons of garbage collected from all over this city failed to enter Brgy. Felisa, where the city's dumpsite is located, yesterday after residents blocked the road going to the dumpsite.
The residents stayed on the streets, had their lunch there and braved the scorching heat of the sun with their placards, to strongly send a message to the city government that they no longer want their barangay to become host of the dumpsite even if it will be made into a sanitary landfill.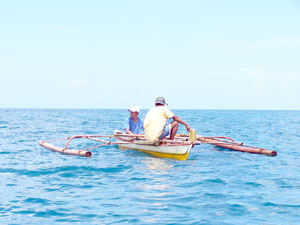 A.CHRIS FERNANDEZ
Lawmakers are seeking a congressional investigation on alleged government inaction on insufficient reparations of victims of the massive oil spill on Guimaras Island two years ago.
BACOLOD CITY – The city is on the verge of becoming a "city of smell" rather than "city of smile" once the impasse between the city government and the residents of Brgy. Felisa is not resolved the soonest possible time.
It's still a very long way for Guimarasnons in their fight against the entry of large scale mining activities as Department of Environment and Natural Resources Office (DENR) Secretary Lito Atienza is non-committal to spare the island from the list of areas in the country open for mining.