At least two Cebuano-speaking male suspects with Ilonggo accomplices are feared to be on the loose in Iloilo. The purported mission? To look for "easy" kidnapping targets, not the rich kids, but public schoolchildren and streetchildren.
BACOLOD CITY – Former City Councilor and lawyer Lyndon Caña, through a letter, asked the Philippine Ports Authority (PPA) not to grant a permit to Bacolod Real Development Corporation (Bredco) when the latter applies for renewal next year.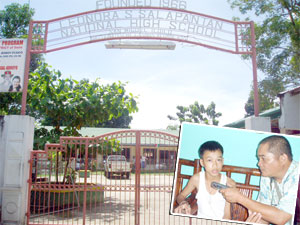 F.HIBIONADA PHOTOS
Confused about the price quotations offered by two top officials of the Megaworld Corporation, Mayor Jerry Treñas directed the appraisal committee headed by July Grecia, assistant head of the City Assessors Office, to conduct land valuation on the property offered by the corporation as site of the proposed new city hall building.