The Philippine government's national health insurance program dubbed PhilHealth is off to achieve its promised universal coverage. As such, efforts to insure at least 85% of the country's 89 million population will be strengthened with new program packages.
Resort and hotel owners on Boracay Island are urging Congress to pass a pending bill to protect existing land occupants after the Supreme Court ruled that the island is public land.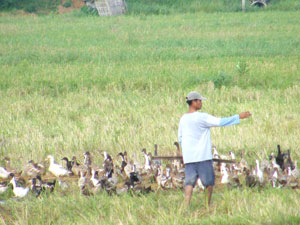 PINOY GONZALES/ PNS
The Iloilo City Solid Waste Management Board (ICSWMB) Technical Working Group is expected to present this week their assessment of the implementation of Regulation Ordinance 149, an ordinance which prescribes the penalties inimical to cleanliness and sanitation.