Fearing the heightening of conflicts over prized lots on Boracay Island, land occupants on the island will appeal a Supreme Court ruling affirming the island as public domain.
BACOLOD CITY – Former Ilocos Governor now Deputy Security Adviser Luis "Chavit" Singson and Senator Ramon "Bong" Revilla will be the keynote speakers of three-day 2nd Philippine Councilors League National Executive Officers and National Board Meeting and the 2008.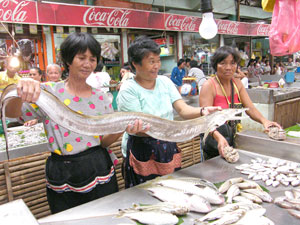 PINOY GONZALES/ PNS
The Regional Peace and Order Council (RPOC) for Western Visayas is out to lobby for yet another 'star' for the region's top cop. The move, once approved, will spell a promotion for the beneficiary-top cop, Chief Superintendent Isagani Cuevas, Police Regional Office 6 (PRO 6) Director.