No marching orders will be issued on one of Iloilo's top cop declared "Persona non Grata" by the 9thIloilo Sangguniang Panlalawigan (SP).
The City Health Office (CHO) has recorded 102 dengue cases with three casualties for the past nine months. The district of Lapaz posted the highest number of dengue cases from among the six districts of the city.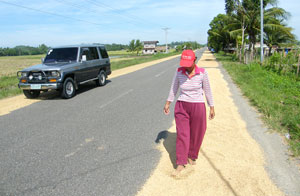 PINOY GONZALES/ PNS
For years, Mariano Griño toyed with the idea of building an unsinkable rescue boat that could continue floating even if damaged.