After seven witnesses, numerous sworn statements and series of testimonies, the "Berdugo" probe of the Committee on Public Order and Security disclosed its findings. With First District Board Member Richard Garin committee chair taking the lead, the findings were blunt and direct – the committee solely relied on witnesses'.
BACOLOD CITY -- President Gloria Macapagal-Arroyo will be the special guest of the 29thMasskara Opening Ceremony which will be held at the Bacolod City public plaza today.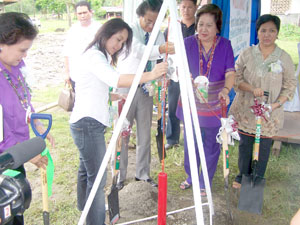 PIA-ANTIQUE
Central Azucarera de San Antonio (CASA), a major player in the nation's world of business. Antonio Steven L. Chan, CASA president and recently honored as one of the Most Inspiring Ilonggo Entrepreneurs.